Key Takeaways
Long-term holders now hold 75% of the total circulating supply of Bitcoin
The cohort has been growing steadily over the last eighteen months
Enthusiasts hope the growth in the number of coins hoarded by long-term holders will cause a supply shortage and squeeze the price upward in the long-term
The last eighteen months have been challenging for Bitcoin investors. While the asset has bounced back strongly thus far in 2023, it remains over 60% off its all-time high set in November 2021. 
The scale of the damage in 2022 can be seen when glancing at a price chart, portraying the extent of the fall. 
The asset careened downwards as the Federal Reserve transitioned to a tight monetary policy approach in response to spiralling inflation. From years of low interest rates, hikes came thick and fast as policymakers scrambled to get a lid on an overheating economy. 
With Bitcoin residing so far out on the risk curve, capital fled the asset amid the great tightening of global liquidity. However, while price charts don't make pretty reading, there has been one notable bright spot when looking at on-chain data. 
That is the proportion of long-term holders, which has shown impressive growth throughout the turbulence. As the next chart from Glassnode shows, the cohort has grown since the start of 2022 aside from three periods (with one of those extremely short).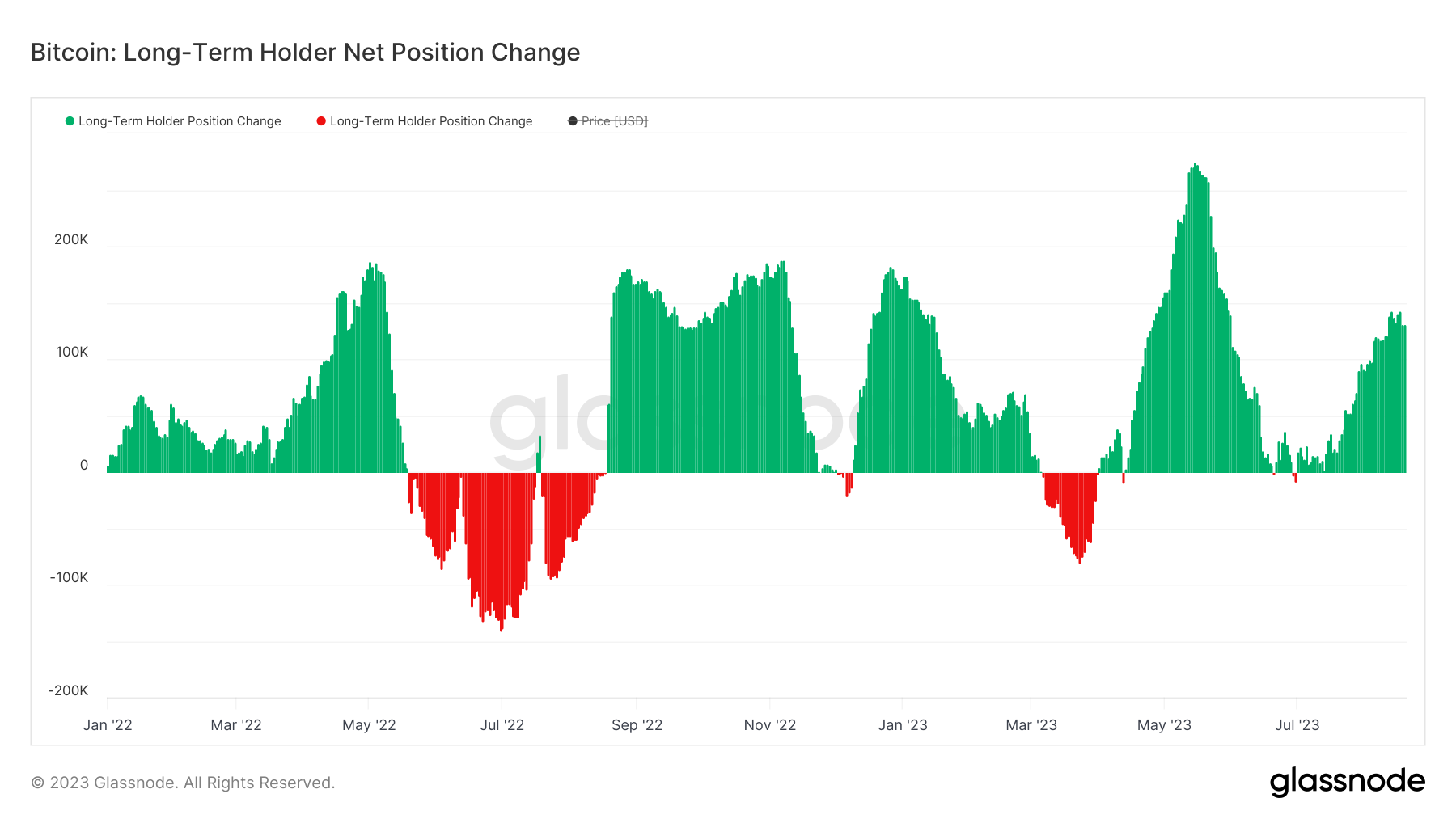 (As a note, Glassnode defines long and short-term holders via a logistic function centered at an age of 155 days and a transition width of 10 days). 
The first period was between May and August 2022, when the crypto world was thrown into disarray. Already fighting a glum macro picture with newly-rising rates and rampant inflation, digital assets got hammered further with the startling death spiral of the UST stablecoin, leading to the collapse of all things Terra. This in turn sparked contagion across the sector, the summer filled with bankruptcies. 
The second period which saw long-term holders waver was very brief, following the FTX collapse last November. The third was then March of this year, which saw apparent profit-taking as Bitcoin increased off the back of more dovish forecasts around the future path of interest rate rises following the regional bank crisis. 
This has led to a position today whereby 14.6 million Bitcoin are held by long-term holders, equivalent to 75% of the total circulating supply.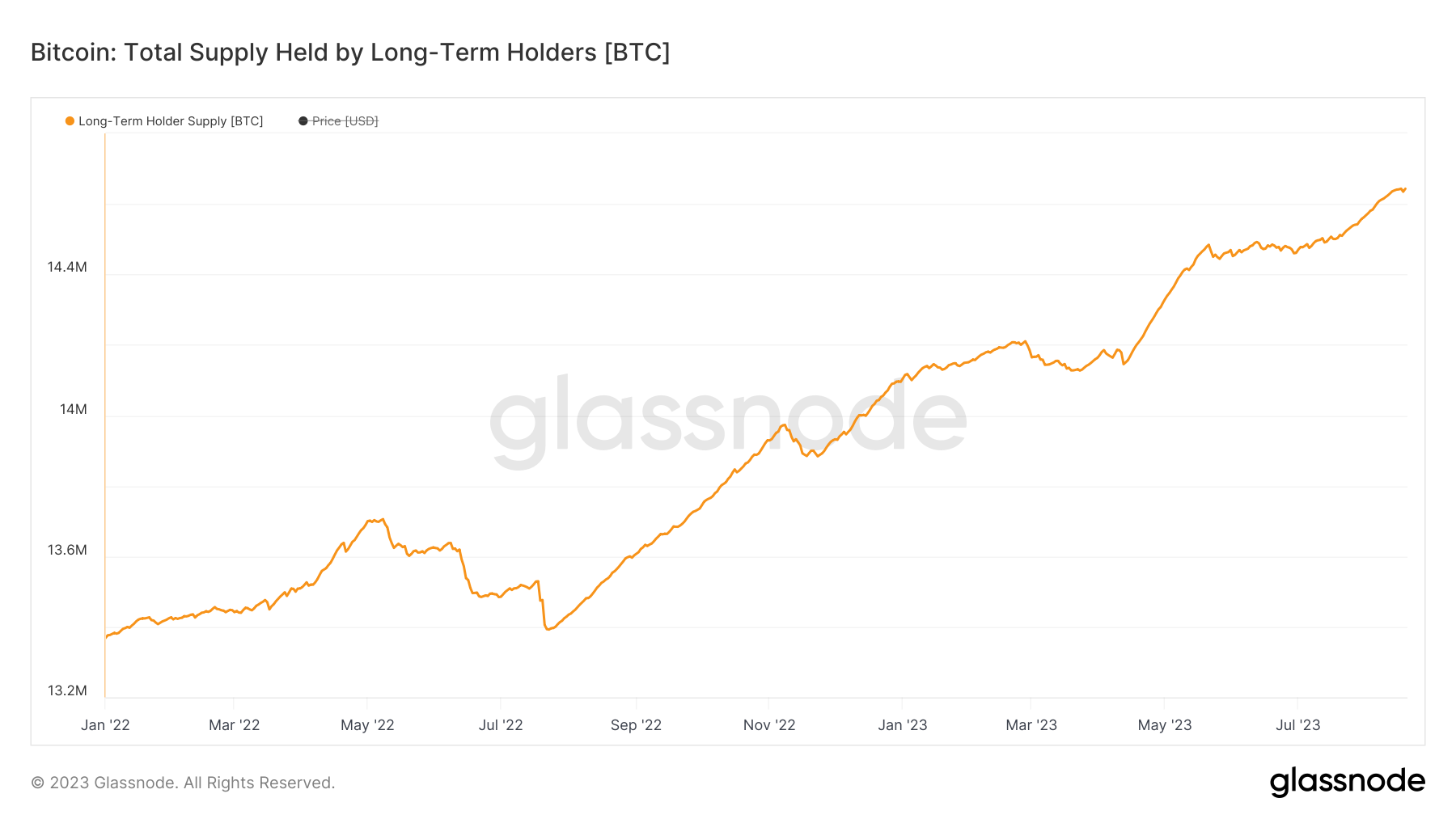 The portion of the supply claimed by long-term holders is interesting to track as it is an oft-referenced point by Bitcoin enthusiasts when forecasting the long-term price of the asset. With the overall supply capped at 21 million coins and the rate of increase in supply halving every fours years, they argue that a supply-side squeeze will push the price of Bitcoin up. As long-term holders hoard greater amounts of the supply, there will only be less Bitcoin to go around. 
Obviously, the demand side of the equation needs to hold up its end of the bargain for this to be true. But amid an extremely challenging eighteen months for Bitcoin, the apparent resilience of long-term holders is certainly a silver lining, and may become more and more relevant as time goes on.
For more news at Break'n News – click here
Break'n Pics – Click here for Free Stock Photos
GoCoin – Latest Cryptocurrency News and Trading