Shiba Memu, the fast-growing meme coin, has raised over $2.7 million.

Solana has been under pressure as holders wait a major FTX dump.
Cryptocurrency prices have stabilized in the past few days as investors react to the ongoing TradFi trend in the industry. On Tuesday, Franklin Templeton became the latest financial giant to file for a spot Bitcoin ETF.
As a result, Bitcoin has remained above the important support at $26,000 while tokens like Hedera Hashgraph, IOTA, Tron, and VeChain have risen by more than 5%. At the same time, Shiba Memu, an upcoming AI meme coin, has continued to thrive as its investments rise. It has now raised over $2.78 million in just a few months.
Shiba Memu prediction
Shiba Memu is an upcoming cryptocurrency at the intersection of meme coins and the growing trend of artificial intelligence (AI). The developers hope to make it the best alternative to other meme coins like Shiba Inu and Dogelon Mars.
They hope to do that by ensuring that it has utility in its network, unlike other meme coins like Pepe and Milady. As a result, according to its white paper, Shiba Memu will embrace key technologies like Natural Language Processing (NLP), sentiment analysis, and image and video analysis.
At the same time, Shiba Memu holders will have two main ways of generating returns. Like other tokens, they will make money when the price moves up. In fact, original Shiba Memu buyers have already benefited from this since the token price rises every day.
Second, they will make money through staking. Staking will incentivize these holders to be more active in the Shiba Memu ecosystem. The white paper adds:
"Staking with Shiba Memu stands as an innovative program for our platform AI to leverage its community's knowledge and expertise in elevating its marketing efficacy and sector presence."
You can buy the Shiba Memu token here.
Solana price prediction
Solana price has been in a strong bearish trend in the past few months as demand for the coin waned. It has dropped from a high of $32.32 in July to the current $17.50. This sell-off has intensified after the judge overseeing the FTX bankruptcy case gave a green light to sell these assets. 
It is estimated that FTX had over $1 billion in Solana, which is a sizable amount since Solana has a market cap of over $7.5 billion. Therefore, the next price action for Solana will depend on how the administrators decide to sell them. A straight dump will push SOL price sharply lower. A slower and more orderly process will lead to stable price action. 
Technically speaking, Solana price remains below the 25-day and 50-day moving averages. It has also moved below the psychological level of $20 and the important support at $19.10 (1st September low). Therefore, Solana will likely continue falling as sellers target the key support at $15.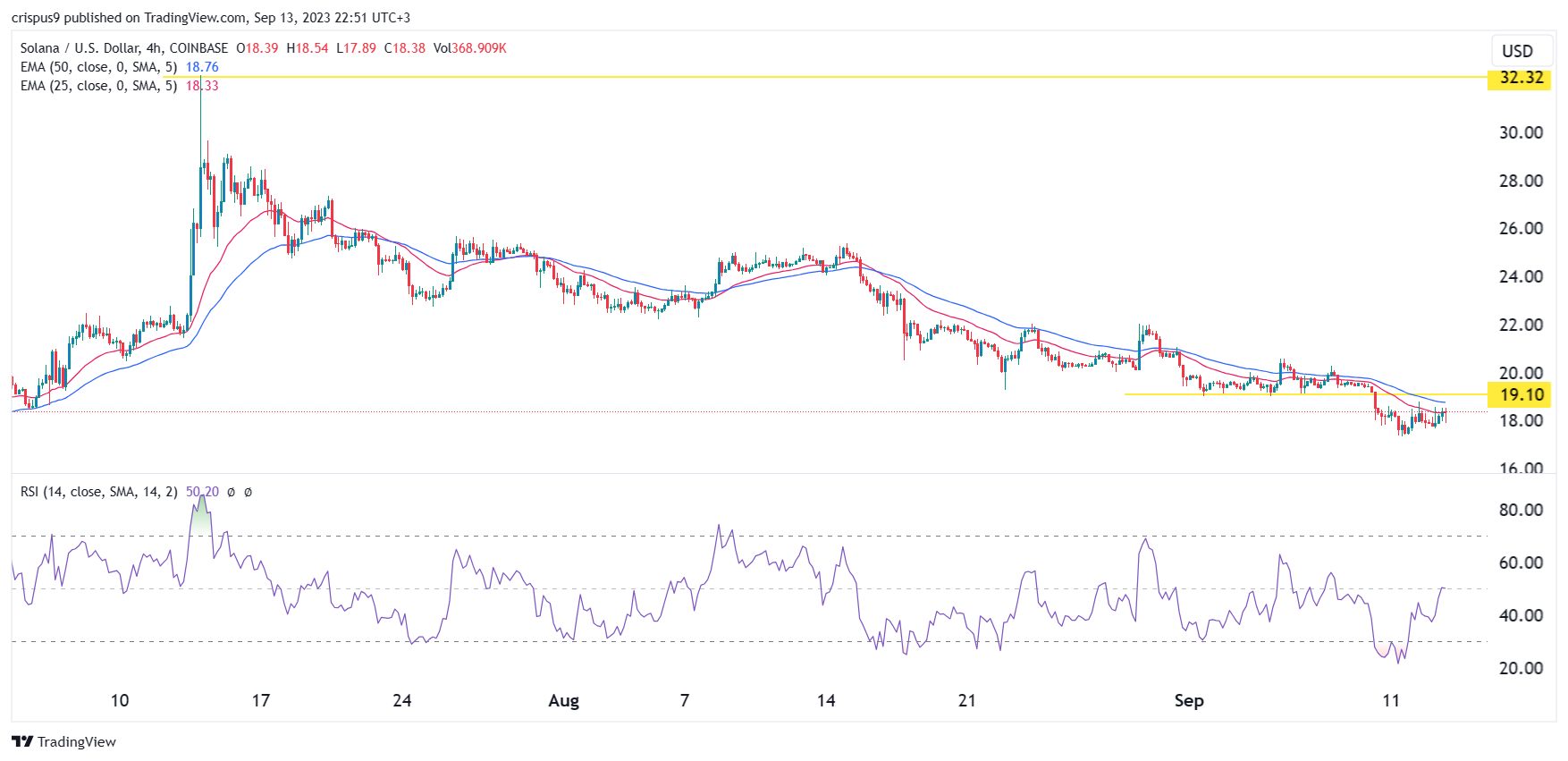 Synthetix price forecast
Synthetix price has moved sideways in the past few days. On the 4H chart, the token was trading at $2.12, a few points below this week's low of $2. On the 4H chart, the coin has consolidated at the 25-day and 50-day moving averages. The Relative Strength Index (RSI) has drifted upwards and crossed the neutral point of 50.
Therefore, the SNX price will likely remain in this range in the next few days and then have a bearish breakdown to $1.88, the lowest level on September 1 and August 17.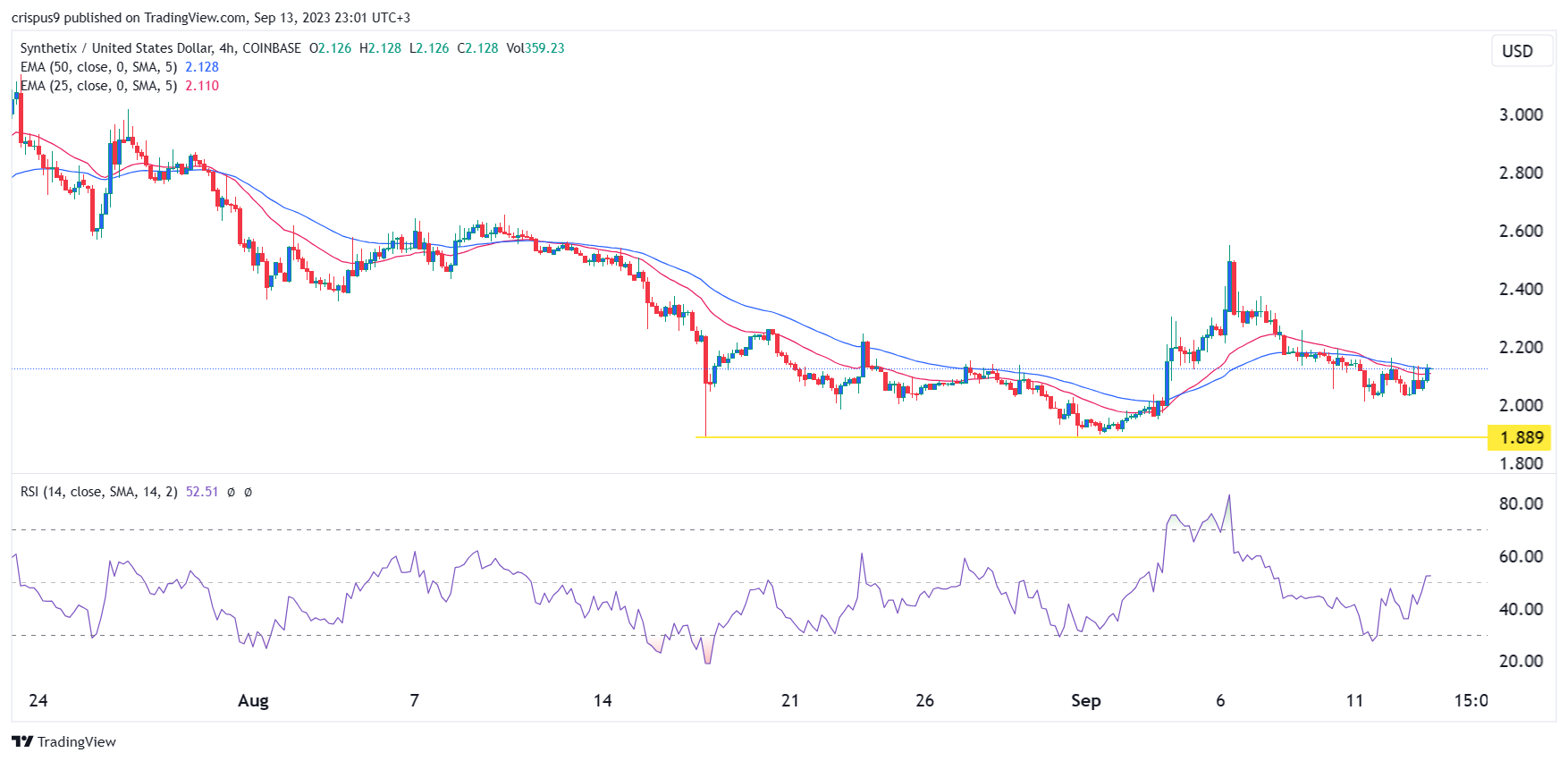 For more news at Break'n News – click here
Break'n Pics – Click here for Free Stock Photos
GoCoin – Latest Cryptocurrency News and Trading