BNB/USD forms a possible bearish flag pattern
The US dollar strength is not responsible for the BNB/USD bearishness
$200 provides support for now
Bitcoin rallied in 2023 and holds onto its gains. Most other major cryptocurrencies did so too, but some exceptions exist. 
One is Binance Coin (BNB). 
Sure enough, it rallied at the start of the year, following Bitcoin's lead. But then it gave up all of its gains – and some more. 
One cannot blame the US dollar's strength as the cause for the BNB/USD decline. After all, the dollar's strength is not visible in other cryptocurrencies. 
Instead, it appears to be the Binance Coin that trades with a bearish tone. That is particularly true if one looks at the technical picture, which shows the bearish pressure building as the market nears the $200 support level.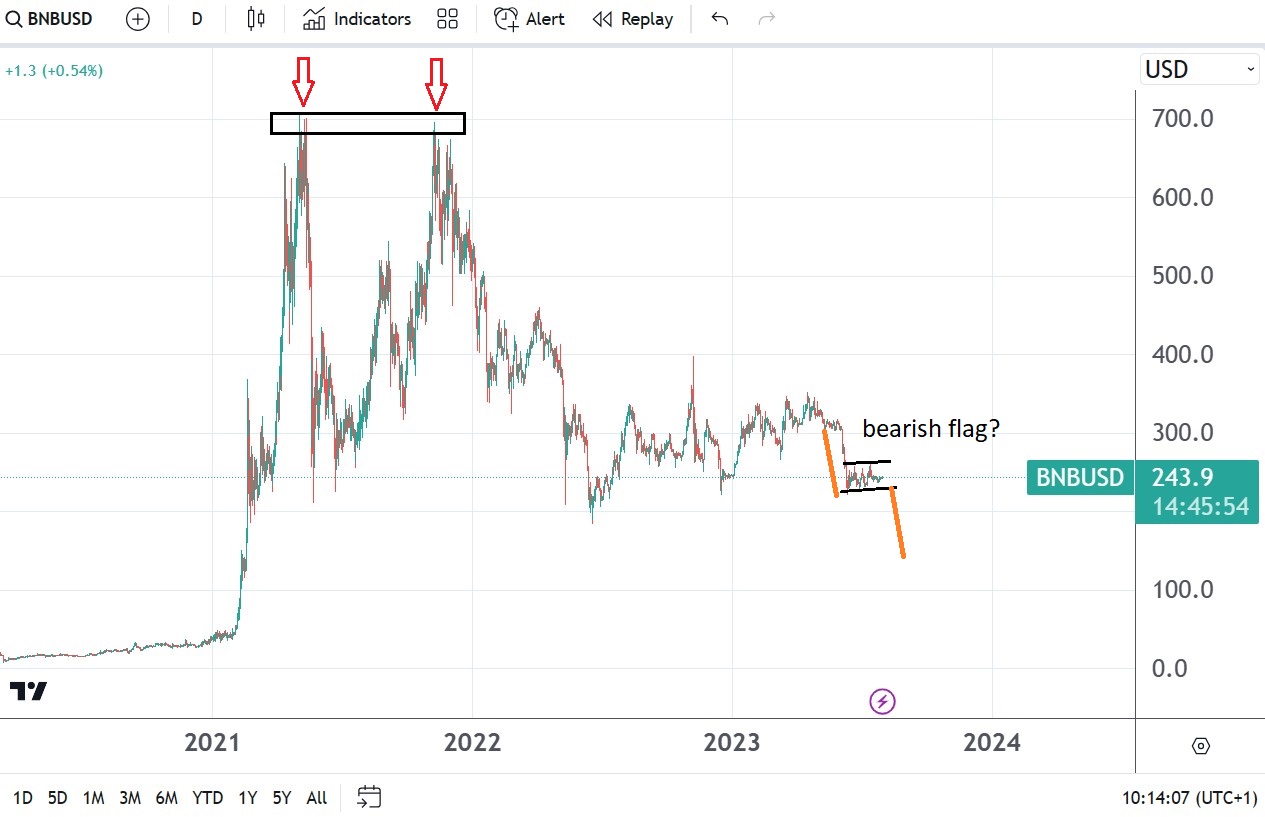 Binance Coin chart by TradingView
A bearish flag pattern suggests that BNB/USD will break the $200 support level
A bearish flag pattern is a continuation pattern forming in a downtrend. The consolidation area follows a steep decline, and the breakout or the measured move equals the distance that the market traveled prior to the consolidation. 
If, indeed, BNB/USD formed a bearish flag pattern, then the support in the $200 area should give way. The pattern's measured move, seen in orange above, points to $150 and lower. 
What should worry investors is the inability of the market to bounce while other cryptocurrencies hold near their yearly highs. It points to other factors weighing on the market, different than the US dollar's strength. 
For more news at Break'n News – click here
Break'n Pics – Click here for Free Stock Photos
GoCoin – Latest Cryptocurrency News and Trading